http://www.euyansang.com.my/en_MY/traditional-essence-of-chicken-2boxes-500100000070.html
Traditional Essence Of Chicken 2 boxes
What's Inside
Products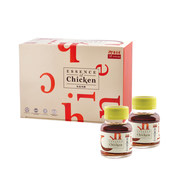 955616010482
This item is currently not available.
More Info
Additional Information
DETAILS

1. EYS - Traditional Essence of Chicken 70gm x 6 x 2 boxes
Did you know?
Eu Yan Sang Essence of Chicken in Malaysia does not contain caramel colouring. Caramel colouring has shown a positive association with risk of hypertension or high blood pressure!
Recommended Reads