Essence of Chicken with Huai Shan
Details
https://www.euyansang.com.my/en_MY/essence-of-chicken-with-huai-shan-955616010008.html
955616010008
- 70gm x 6 bottle(s)
Product Actions
1. Nourishes the spleen and stomach
2. Promoting anti-aging
3. Nourishes the lungs and restores Chi
4. Improving digestive system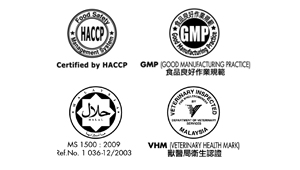 Additional Information
DETAILS

INGREDIENTS

HOW TO USE
DETAILS

Product Description:

Eu Yan Sang Essence of Chicken series products are made from only the freshest premium quality chicken using a sophisticated combination of traditional recipe and modern technology. It is rich in protein and amino acids.

Eu Yan Sang Essence of Chicken with Huai Shan is extracted from selected fresh chicken infused with the essence of traditional Chinese herbs Huai Shan and Mi Cao using a signature combination of traditional methods and state-of-the-art technology.

Huai Shan nourishes the spleen and stomach, promoting anti-aging while Mi Gan Cao nourishes the lungs and restores Chi, improving digestive system.

Function:

Improve digestion and appetite, relieves indigestion, aids nutrient absorption, promotes brain development, strengthens immune system.

Suitable for:

Those who have weak digestion, poor appetite, poor complexion, poor nutrient absorption, weak immune system, and patients recovering from illness.

Suitable for child above 5 years old and adults.

INGREDIENTS

Essence of Chicken, Rhizoma Dioscoreae, Phyllanthus Ussuriensis Rurp & Maxim, Fructus Lycil, Fructus Jujibe, Radix Panacis Quinquefolli/Ginseng American, Radix Rehmanniae Preparata

HOW TO USE

Way to consume:

Shake well before consumption. Once opened, keep refrigerated and consume within 12 hours.

Keep in a cool and dry place.

Adolescent & Adults:

Take one bottle each time.

Children under 12 years of age:

Take half bottle each time.