EU YAN SANG MOBILE APP : REGISTRATION FLOW
EU YAN SANG MOBILE APP : FAQs
ACCOUNT SETTING
Updates Personal Details
Step 1: Click Profiles and then click on Account Information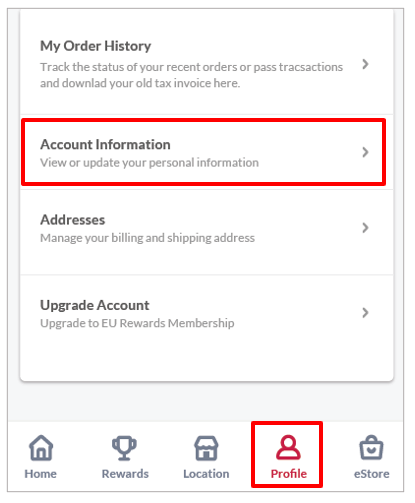 Step 2: You can update your personal details now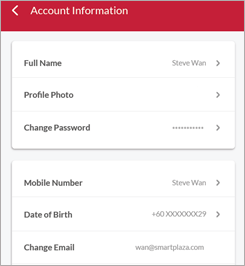 Change Password
Step 1: Click Profiles and then click on Account Information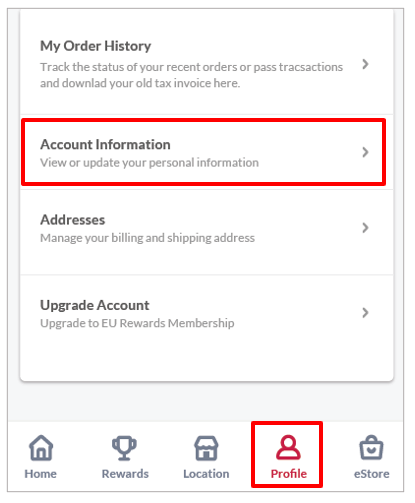 Step 2: Click on Change Password to change your new password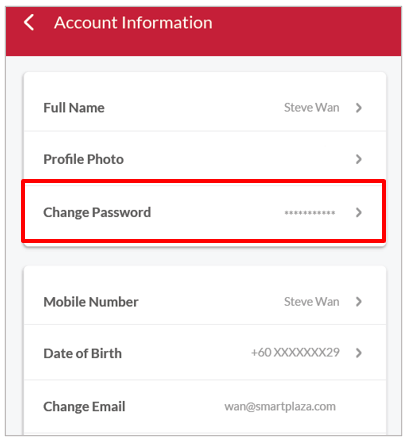 Forgot Password
Click on Forgot Password to change your new password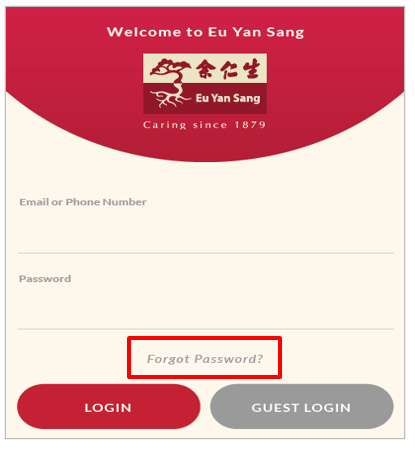 *Forget password only applicable with email address with existing online account. Those who do not have email address, will require to call customer careline on this.
Q: What is the personal information that cannot be change? How if I need to change?
A: NRIC, email address, mobile number and date of birth that cannot be change. If you wish to change, kindly contact our customer careline 1300 888 213 / info@euyansang.com.my or walk into store.
Q: What if I can't log in my online account?
A: Kindly contact our customer careline 1300 888 213 or drop a message to info@euyansang.com.my
EU REWARDS
EU REWARDS & User Account
Q: What is the difference if I sign up as Eu Yan Sang Online member and EU Rewards member?
A: Eu Yan Sang Online Member is a FREE user account to store personal information and trace purchased records. EU Rewards member is a PAID reward membership programme whereby members get to enjoy member benefits.
Upgrades your membership Account
Step1: Log in to your eStore account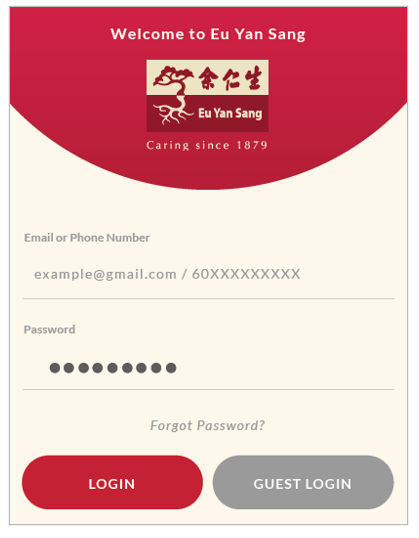 Step 2: Click Profiles and then click on Upgrade Account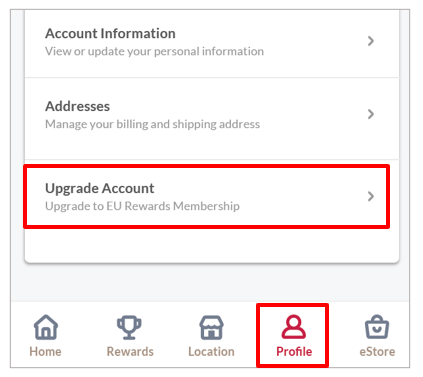 Step 3: Click on Upgrade Membership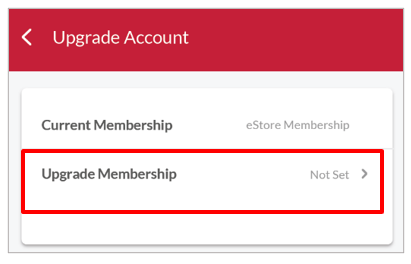 Step 4: Fill in your NRIC and click ADD TO CART & CHECKOUT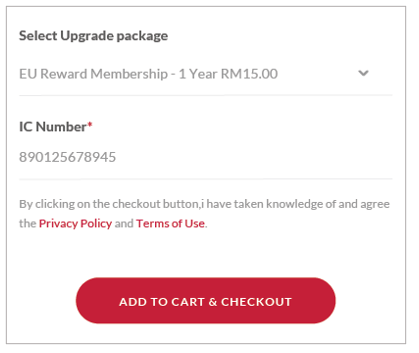 Point Collection Program
Q: How do I earn my points?
A: Every RM1 spent at Eu Yan Sang outlets in Malaysia & eStore will be rewarded 1 Eu Rewards point.
Q: What can I do with my points?
A: You can use your points as instant redemption. Every 100 Eu Rewards points = RM1.
Q: Can I redeem my points at App?
A: No. You can only redeem your points at outlets.
Check Current Points & Expire Points
Click

and then click on My Points to check your points