Eu Yan Sang is committed to providing products of the highest possible quality. This is achieved by employing comprehensive quality assurance procedures, and carrying out stringent quality controls at every stage of the manufacturing process.
Our herbs are sourced only from reliable and reputable suppliers with GAP (Good Agriculture Practices) certification, ensuring authenticity and quality of the raw herbs. These herbs are subject to scientific tests before being processed in Eu Yan Sang's GMP (Good Manufacturing Practice)-certified factories in Hong Kong and Malaysia. Every process we undertake demonstrates full GMP accreditation, for unmatched quality assurance. At all stages - from the harvesting to the manufacturing process - the emphasis is on quality to ensure the efficacy and more importantly, safety of its products.

GMP Plant in Hong Kong
Aiming to lead the modernisation of the Traditional Chinese Medicine industry, Eu Yan Sang began to revolutionise our manufacturing plant in the early 1990s.
In 2002, we were awarded the Good Manufacturing Practice (GMP) certification by the Therapeutic Goods Administration (TGA) of Australia, and ISO9001:2008 by Hong Kong Quality Assurance Agency. This led to Eu Yan Sang being the first fully GMP accredited TCM company in Hong Kong.
In 2006, we received a further GMP Certificate for Manufacturer (Proprietary Chinese Medicines) from the Chinese Medicines Traders Committee of the HKSAR. These significant milestones are never taken for granted as there has been much study and work put into our GMP manufacturing process.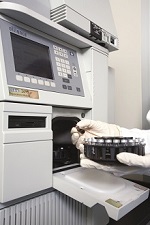 Our GMP manufacturing process is fully automated, enabling enhancements to be effected in both product quality and production efficiency . It consists of:
1. herbs processing;

2. dust-free TCM production;

3. packaging.
Key investments are also made in
• procuring production and testing equipment, in accordance with GMP requirements.

• establishing a comprehensive documentation system to record, align, and control the manufacturing process and environment in which TCM is produced.Collecting quantitative date to ensure strict compliance with the standards set by the Department of Health.

• employing independent laboratories to undertake safety tests and runs in-house experiments on the consistency of TCM quality and efficacy to ensure highest standards

• conducting Clinical trials to provide further scientific proof of our products. Through the deployment of such scientific procedures and equipment, Eu Yan Sang's products are assured of quality, safety and efficacy.

GMP Plant in Malaysia
Weng Li Sdn Bhd is a wholly owned subsidiary of Eu Yan Sang International Ltd. It obtained the Malaysia Ministry of Health's GMP certification in September 1997 and was awarded the ISO 9001 international accreditation in March 2001.
Incorporated in 1980, Weng Li has since diversified into the manufacturing of traditional pills, capsules and powders, as well as the packaging of soups and teas. This state-of-the-art factory is equipped with sophisticated production lines designed to produce the best, most effective and most consistent herbal formulas.
By maintaining precise levels of pressure, time and temperature, this high-tech process delivers superior quality natural herbs and achieves consistent purity and efficacy of products.