Mild Hot Cough Powder
Details
https://www.euyansang.com.my/en_MY/mild-hot-cough-powder-955764733504.html
955764733504
- 750mg/bottle
Product Actions
Traditionally used for symptomatic relief of cold, cough, sore throat and to reduce phlegm.
Additional Information
DETAILS

INGREDIENTS

HOW TO USE
DETAILS

Mild Hot Cough San She Dan Chun Bei Mo made from pure and natural ingredients with no chemical additives. This is a traditional medicine and this product contains animal part. Keep in a cool dry place. Keep out of reach of children.

MAL19972244T

INGREDIENTS

Fel Serpentis Liquidum, Bulbus Fritillariae Cirrhosae.

HOW TO USE

To be taken 2 times daily with warm water, after breakfast and before bedtime.
Children 1-3 years old : 1/2 bottle each time.
Children above 3 years old: 1 bottle each time.
Adults: 1-2 bottles each time.
DID YOU KNOW?
There are four different types of coughs - the dry, the bad cough, the cold and the hot coughs.
Recommended Reads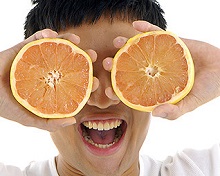 TCM Perspective: Cough
To treat coughs, TCM physicians carefully distinguish between different root causes. Learn how to strengthen your body against cough.
Read More