Helming Eu Yan Sang International Ltd (EYSI) is a Board of Directors comprising five established professionals who will steer the group with a steady hand, whatever weather condition the Group may face, and a management team that continues to pave the way forward and inspire the Group to greater heights.
Board of Directors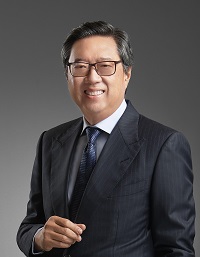 Richard Eu
Chairman, EYSI
Richard Eu was appointed to the board as Chairman of the EYSI board on 1st of October 2017.

As the steward of the Group, Richard leads the board in providing governance oversight, deliberating the Group's strategic choices and providing independent counsel and advice to the Group CEO.

Prior to this appointment, Richard served as the Group CEO of EYSI since 2002. Richard has been instrumental in transforming it into one of Asia's largest TCM groups today. When he first joined Eu Yan Sang Holdings as General Manager in 1989, there were only six Eu Yan Sang outlets in Singapore and Malaysia. Under his leadership for over 28 years, the Group has successfully established itself in the broader market of natural wellness and has introduced TCM to new consumers with products and services to meet the needs of a modern lifestyle.

Richard was named the Ernst & Young Entrepreneur of the Year 2011 (Singapore) and represented Singapore at the Ernst & Young World Entrepreneur of The Year 2012 award in Monte Carlo, Monaco. He was also recognised as the CEO of the year by the Singapore Corporate Awards 2010, for SGX-listed companies with a market capitalisation of under S$300 million. In 2016, he was lauded as the Brand Leader of the Year by InfluentialBrands.

Prior to joining Eu Yan Sang, Richard, who holds a Bachelor of Law degree from the London University, UK, worked in merchant banking, investment management, stock broking, computer distribution, and venture capital.

Richard actively participates in community projects and non-profit organisations. He serves as Chairman of the Board of Singapore University of Social Sciences, and is on the board of Thye Hua Kwan Moral Charities Limited and Thye Hua Kwan Ang Mo Kio Hospital. He also sits on the boards of other companies.

Most recently, Richard was conferred the Public Service Medal (PBM) at the Singapore National Day Awards 2020.
Dominic Wong
Group CEO, EYSI
As Group CEO, Dominic leads all strategic and operational aspects of EYSI.

He works collaboratively with the Board to adopt and execute value-creating strategic choices to secure long-term growth and value creation for the organisation.

Prior to this appointment, Dominic was the Group Chief Operating Officer and Managing Director of EYSHK. He also helmed Group-wide Digital Transformation initiatives.

Dominic has the distinction of possessing an impeccable track record of transforming reputable retail and consumer organisations in diverse markets such as Singapore, Hong Kong, Malaysia, and China. Dominic held the Managing Director and General Manager positions for AS Watson in Hong Kong and Singapore respectively.

Before joining EYSI, he was Group Chief Strategy Officer and Chief Executive Officer of Malaysia at Courts Asia. Dominic holds a Master of Business Administration from Australian Graduate School of Management, University of New South Wales (UNSW) and a BSC (Hons) from UNSW.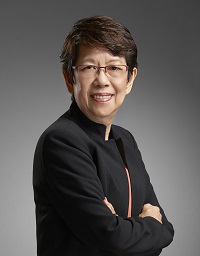 Chong Phit Lian
Independent Director, EYSI
Phit Lian has over 38 years of leadership experience in a wide spectrum of industries including precision engineering and manufacturing, minting and physical currency circulation management, retail and lifestyle, aviation and township development.

The leadership positions and directorships she held include CEO and board member of Singbridge Corporate Pte Ltd, Director of Singbridge Holdings Pte Ltd, CEO and board member of Jetstar Asia Airways Pte Ltd and Valuair Ltd, President and CEO of Singapore Mint and Singapore Precision Industries Pte Ltd, Group General Manager of Safe Enterprises Group, Executive Director of Safe and Manfield Travel Group, Executive Director of SemHotel Pte Ltd, Chairman of Tianjin Everbest Gear Co., board member of Avis Car Rental.

Presently, Phit Lian serves as Advisor to Temasek International and board member of Singapore Polytechnic International and Jilin Food Zone Pte Ltd.

Aside from the key appointments in the commercial field, Phit Lian served on Board of Governor of Singapore Polytechnic and as Member of Singapore Coin and Banknote Design Committee.

She holds a Bachelor of Science (Hon) degree in Production Engineering and Manufacturing Technology and Master in Business Administration. She also attended several advanced management programs.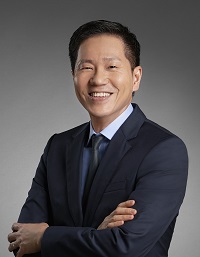 Jeffrey Chua
Director, EYSI
Jeffrey Chua was appointed to the Board as a Director on 18 October 2016.

Jeffrey also serves concurrently as Managing Director of South East Asia investments, Japan & Korea investments as well as Structuring & Execution at Temasek International Pte Ltd. In addition, he is an independent commissioner on the board of commissioners of PT Matahari Putra Prima Tbk in Indonesia.

Prior to these appointments, Jeffrey was Managing Director, Investments at Temasek, and led its Financial Institutions investments group from 2008 to 2012. From 1997 to 2008, he was legal counsel in Temasek. He began his legal career in the private legal practice, after he was called to the Singapore Bar as an Advocate and Solicitor of the Supreme Court of the Republic of Singapore in 1993.

Jeffrey graduated from the National University of Singapore with a Bachelor of Laws (Honours) degree and holds a Master of Laws (Banking and International Finance) degree from King's College, University of London. He has also attended the 182nd Advanced Management Programme at Harvard Business School.
Danny Koh
Director, EYSI
Danny Koh was appointed to the Board as a Director on 18 October 2016.

He is the founder and Chief Executive Officer of Tower Capital Asia, a private equity firm. He sits on the board of the Singapore Association for Mental Health, as well as the investment committee of the National Council of Social Services, Singapore.

Danny was previously at Actis LLP. from 2012 to 2015, where he was the head of the Singapore private equity team and Head of Origination for South East Asia. He joined 3i Group PLC from 2004 to 2012 and last held the position of Director in the South East Asia team.

A certified public accountant, he holds a Bachelor of Accountancy from Nanyang Technological University in Singapore.
---
Senior Leadership
(in alphabetical order)
Rachel Cheng
Managing Director, Eu Yan Sang Singapore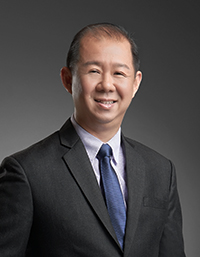 Eric Chiu
Managing Director, Eu Yan Sang Malaysia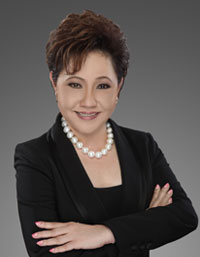 Dato' Sri Anne Eu
Chairman, Eu Yan Sang Malaysia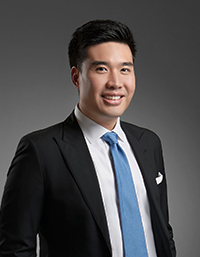 Richie Eu
Managing Director, Mergers & Acquisitions, EYSI
Dorcas Lau
Managing Director, Eu Yan Sang Hong Kong (HK, Macau, China)
Liaw Ling Ling
Group Chief Financial Officer, EYSI
Nicholas Loh
Managing Director, International Markets, Group Legal & Secretariat, EYSI
Ng Seow Ling
Managing Director, EYSIH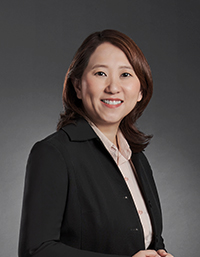 Ng Lip Gee
General Manager, Group Human Resources, EYSI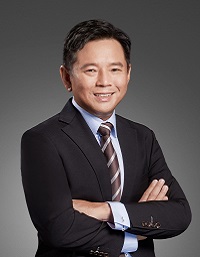 Quek Chin Yang
General Manager, Group IT, EYSI