Traditional Essence of Chicken 15*70gm
Details
https://www.euyansang.com.my/en_MY/traditional-essence-of-chicken-15-70gm-955616010599.html
955616010599
- 70gm x 15bottle(s)
Product Actions
All ages and at all times.

Students during study periods.

Office workers with busy, hectic lifestyles.

New mothers-to-be who require prenatal nourishment.

Recovering patients with poor appetite or weakness of the body.

Growing children and adolescents who fall tired and sick easily.

Seniors who are weak and with poor digestion.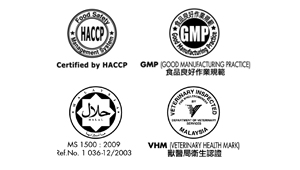 Additional Information
DETAILS

INGREDIENTS

HOW TO USE
DETAILS

Essence of Chicken is formulated from quality chicken. It is rich in protein and amino acids. It helps in replenishing Qi and blood, and is therefore excellent for revitalizing tired bodies and minds, improving metabolism.

Whether you are preparing for that important meeting or studying for your examinations, Essence of Chicken has been a popular choice consumed by generations to improve alertness and mental concentration.

Made from premium graded chicken, only Eu Yan Sang gives you 100% pure Essence of Chicken with no caramel added. It is suitable for consumption by all ages and at all times, and can be taken chilled or warmed everyday.

INGREDIENTS

HOW TO USE

Adults- 1 bottle each time. Children 4 to 12 years- 1/2 bottle each time.
DID YOU KNOW?
Eu Yan Sang Essence of Chicken in Malaysia does not contain caramel colouring. Caramel colouring has shown a positive association with risk of hypertension or high blood pressure!
Recommended Reads