Essence Of Chicken With Ginkgo Biloba Extract 15*70gm
Details
https://www.euyansang.com.my/en_MY/essence-of-chicken-with-ginkgo-biloba-extract-15-70gm-955616010600.html
955616010600
- 70gm x 15bottle(s)
Product Actions
Product not applicable for East M'sia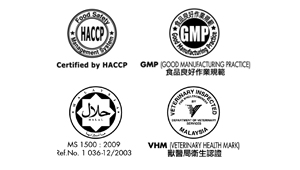 Additional Information
DETAILS

INGREDIENTS

HOW TO USE
DETAILS

Essence of Chicken with Ginkgo Biloba Extract is formulated from quality chicken and nourishing Ginkgo Biloba Extract. It is rich in protein and amino acids. It helps to activate the blood circulation system and to boost memory.

Whether you are preparing for that important meeting or studying for your examinations, Essence of Chicken has been a popular choice consumed by generations to improve alertness and mental concentration.

Ginkgo Biloba is believed to be one of the medicinal herbs known to slow down the loss of memory and social skills. It also helps neutralise free radicals associated with deterioration and aging of the brain and can possibly help to sharpen the thinking skills.

- 100% Natural
- No Caramel Colouring
- No Added Food Flavouring and Salt
- No Added Preservatives
- No Cholesterol
- No Fat
- Certified Halal

INGREDIENTS

Essence of Chicken, Ginkgo Biloba Extract.

HOW TO USE

Adults- 1 bottle each time. Children 4 to 12 years- 1/2 bottle each time.
DID YOU KNOW?
Eu Yan Sang Essence of Chicken Malaysia does not contain caramel colouring. Caramel colouring has shown a positive association with risk of hypertension or high blood pressure!
Recommended Reads