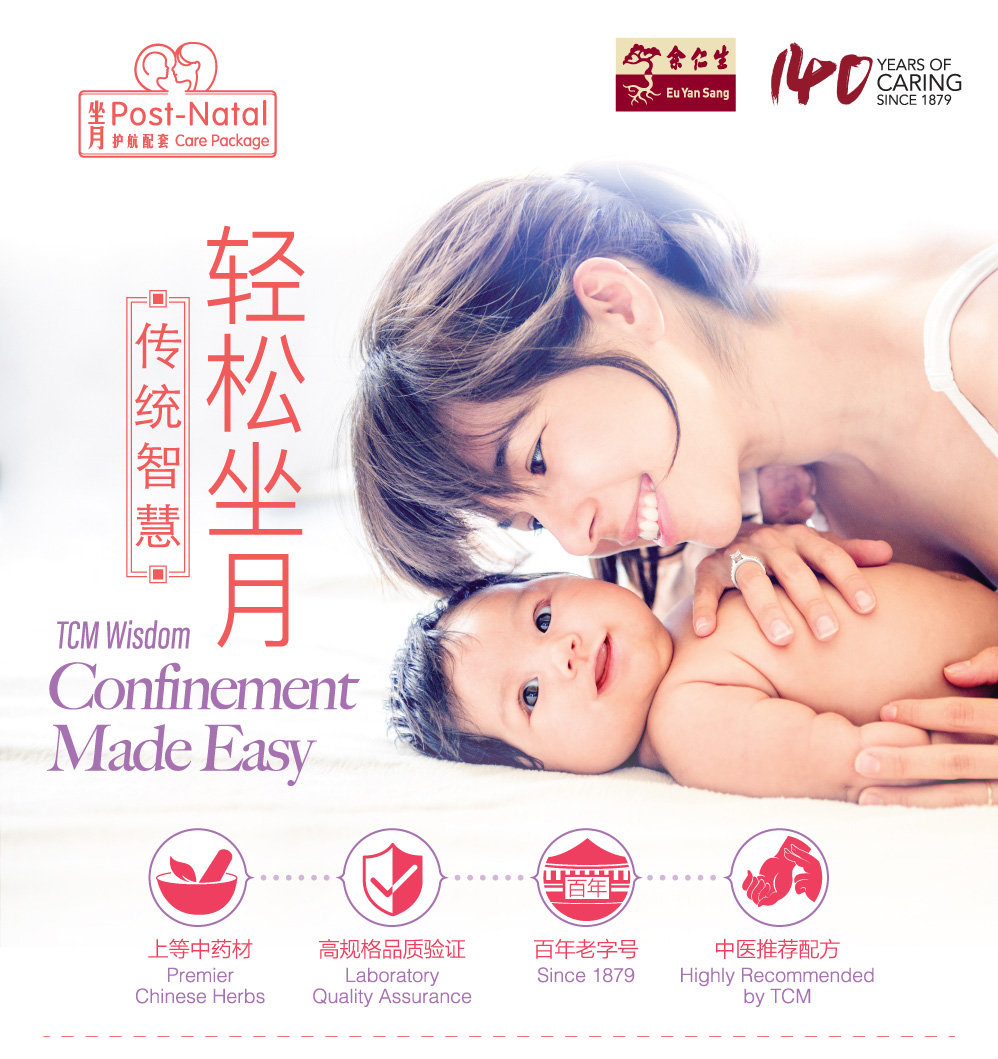 坐月,是指从产妇分娩后,到身体机能和生殖器官复原的一段时期,一般需要4周。传统医学上称为产褥期,俗称"坐月子"。
在怀孕过程中,孕妇担负着胎儿生长发育所需要的营养,导致母体各系统如子宫、血管、消化系统、皮肤、关节与韧带等,发生一系列的变化;产后胎儿娩出,母体器官会逐渐恢复产前的状态,包括会阴伤口愈合、子宫收缩、心脏复原,还有松弛的皮肤、关节与韧带恢复正常。复原的程度则取决于坐月时的调养与保健。
为此,余仁生细心的推出全新坐月护航配套。此配套根据传统坐月的四大周期作为基础;以传统中药为调理配方,加上护理手册及调理时间表,让新手妈妈安心坐月无烦恼。
Confinement is a traditional post-natal practice that allows new mothers to recuperate and recover after delivery. The confinement period usually last for 4 weeks.
During pregnancy, the mother's body will experience changes in order to accommodate for the growth of the foetus and its nutritional needs. After delivery, the mother's body will gradually revert to its pre-natal state, which includes recovery of the perineal wound, contraction of the uterus, recovery of the heart, improved elasticity of the skin, and the strengthening of joints and ligaments. The more care taken during the confinement period, the quicker and better the mother will recover.
The upgraded Eu Yan Sang Post-natal Package is specially formulated according to the traditional confinement practices, with specially selected Traditional Chinese herbs to help new mothers recover from the rigours of childbirth. This package also includes an informative post-natal guidebook and dietary planner - everything a new mother needs for a speedy recovery and general good health.