Need Help?
If you have any question or need help with your account, you may Contact Us to assist you.
SEARCH PRODUCT

There are more ways than one to search for products in our eStore.
Simple Search
Search Product: Type in your search item in the Search Toolbar to find all related information on an item.


Refine Search

STEP 1- Check selections on Filter By to narrow down your search results.
STEP 2- Click View More on an item to view Product Details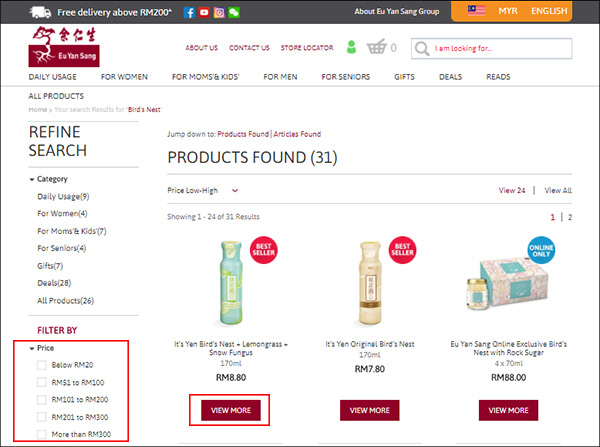 View your selected item.