Need Help?
If you have any question or need help with your account, you may Contact Us to assist you.
ORDERING PRODUCTS
Once you have selected your items to purchase, place your orders and check them out to make your payment.
Select item(s) to ADD TO CART, then CHECK OUT by entering shipping address and make payment via iPay88.

STEP 1- Select your item and enter the relevant quantity, then select ADD TO CART.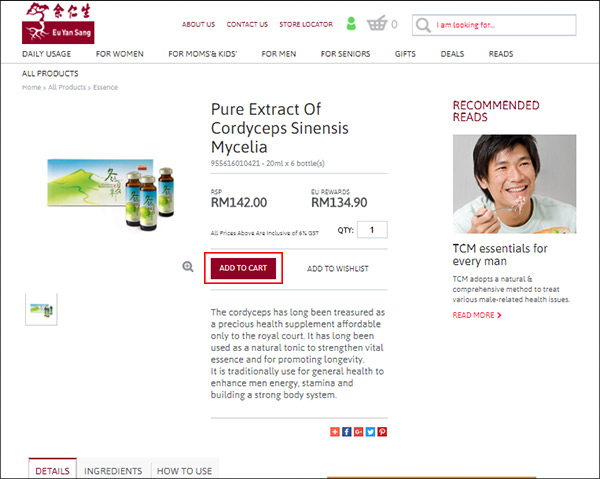 STEP 2- Click CART at the top of the page to check your total number of items ordered.

STEP 3- Check your item(s) and click View cart to view your final list of items or click Check Out.